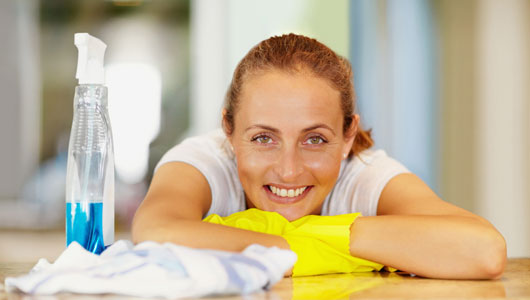 Maid 2 Clean understands that not everyone has time to do a detailed cleaning as often as they would like. In addition to the often overlooked details of dusting and cleaning baseboards and such, we also understand that not everyone has easy access to specially-formulated cleaning and sanitation products. At Maid 2 Clean, our Maids bring with them all the necessary equipment, cleaning products, and expertise to bring your home back to beautiful!
When you call Maid2Clean to schedule service, one of our helpful professionals will arrange for a visit to provide a consultation and cleaning estimate. Since every home is different, it is far too difficult to give standard cost estimates without one of our professionals visiting your home. Once you have received your estimate, we can schedule cleaning service designed to work with your schedule. We offer scheduled cleaning services on a recurring basis as well as one-time service.
Your Home
Throughout your home, your Maid2Clean will clean, dust and vacuum each room, including:
Dust all surfaces, light fixtures, ceiling fans, baseboards, frames, window sills, furniture, shelves and lamps
Vacuum, mop, or clean each floor depending on material
Vacuum cloth furniture on top and under the cushions
Remove cobwebs
Empty all wastebaskets
Your Bathroom
Your Maid 2 Clean will clean the bathrooms in your home paying special attention to hygiene and odor control from any cleaning products used, including:
Scrub, clean and sanitize bathtubs and showers
Scrub, clean and sanitize all sinks and vanities, including back splashes
Scrub, clean and sanitize toilets, including lid, sink, bowl, tank and base
Clean and shine all mirrors and fixtures
Clean cabinet fronts, tile surfaces, and shelves
Your Kitchen
Maid 2 Clean understands that many kitchens get significant use and traffic, and because you cook for your family in this room, special attention is given to sanitization.
Clean and sanitize counters and surfaces, including back splashes
Clean range surface, including range hood and backslash, control knobs, and drip pans
Clean appliance surfaces, fridge front and top, dishwasher front, etc
Scrub, clean and sanitize sinks
Clean microwave oven, including inside and turntable
Clean or wipe down cabinet fronts and shelving